"Thank you everybody!"
Thanks for your visits and support that helped me to achieve a total of 10,000 hits since 1st of July, 2004! I could still remember how excited I was when I got my 100th visitor on Tuesday, 12th of October and the 1000th visitor on Sunday, 14th of November!
For the total of 10,000 visitors, I owe a lot to BlogExplosion, as I got 1/5th of my visitors from it, but at least my effort has paid off! Here, I would like to thank Jin, Desz, Michelle, Chenoah, Rei, Jazz, Fairygirl and Zahra for their frequent visits, commenting and support! Remember to visit them after reading this =)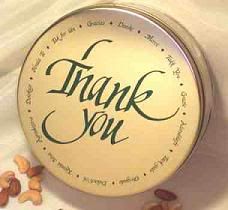 Sorry because I am not good at expressing myself in English, but I would like to extend my gratitude to those who have commented and visited this site, and also posting links on their blogs that links to my blog. Thanks a lot!
Looking back at the very first post that I've posted… it's about 9 months ago already! Time flies and now it's 9 months later, I'm celebrating my 10,000th visitor! I've never ever imagined that I can know new friends along the way of blogging and in the blogsphere, and even get help from my blog friends! Last, but not least, I would want to say…
THANK YOU!!!